Protecting Your Investments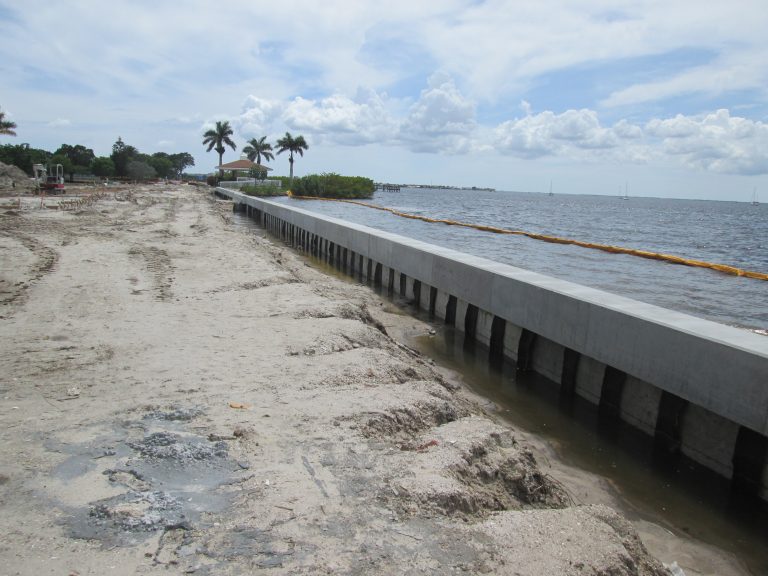 We know that bulkheads/seawall structures are protecting some of your biggest investments. At KBI, we make sure that our effort and diligence is rolled into every shoreline stabilization project – repair, replace, and build – that we do. Our structures can withstand the ever-changing, often brutal weather conditions of Southwest Florida. We have successfully installed these structures for both public and private/commercial applications, including the construction of seawalls under emergency conditions, and in remote areas.
Repair, Reinforce, Replace
We can do it all. Both seawalls and bulkheads should not only be well constructed and sturdy, but they should be well-built and attractive. As part of your investment, you want it to look good and work well. We offer a variety of materials for your new construction, repair, reinforcement or replacement needs.