As Michael Josephson said, "without integrity there is no credibility, without credibility there is no trust, and without trust there is no lasting success".
Founded in 1980, Kelly Brothers, Inc. (KBI) has developed a reputation as an ethical and respected leader in providing comprehensive commercial marine construction services. This distinguished reputation was built on our team 's uncompromising commitment to quality, service, safety and integrity.
Our strength comes from our people. Kelly Brothers' longevity and stability as a company is due to our loyal and experienced work force. Co-owners, Dane Kelly and Travis Kelly inspire and impart a sense of pride, commitment, and integrity to their team of skilled craftsmen, experienced project managers and dedicated professionals.
You can also trust Dane and Travis to give you their honest opinion built on their years of experience in the business of marine construction. It will be a candid point of view you can value and believe in. Kelly Brothers is not just another company nor is your project just another job to Dane and Travis, their work is the family's namesake. They are proud of Kelly's Brothers' remarkable history and are passionate about to its future success.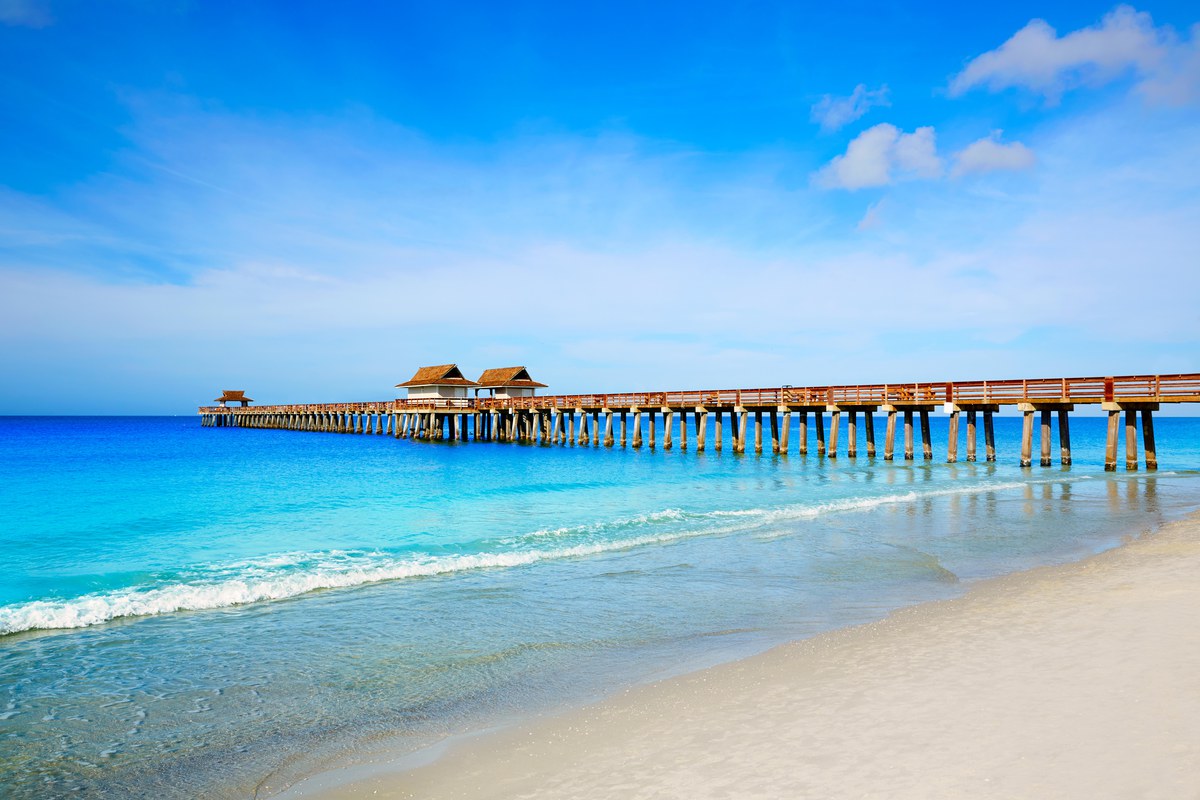 Welcome to Kelly Brothers, Inc.
We have built a legacy of trust by delivering superior quality, diversified services, and innovative solutions. Our work ranges from artificial reef creation, to exclusive yacht clubs and marinas, to iconic landmarks such as the Naples Pier, Sanibel Causeway Bridge, and the Wharf at Mallory Square. Please browse through our Project Showcase for a myriad of successfully completed projects. Kelly Brothers has experience in every facet of the marine construction industry. If you want your project done right and to have "No Worries" hire Kelly Brothers.
View More Projects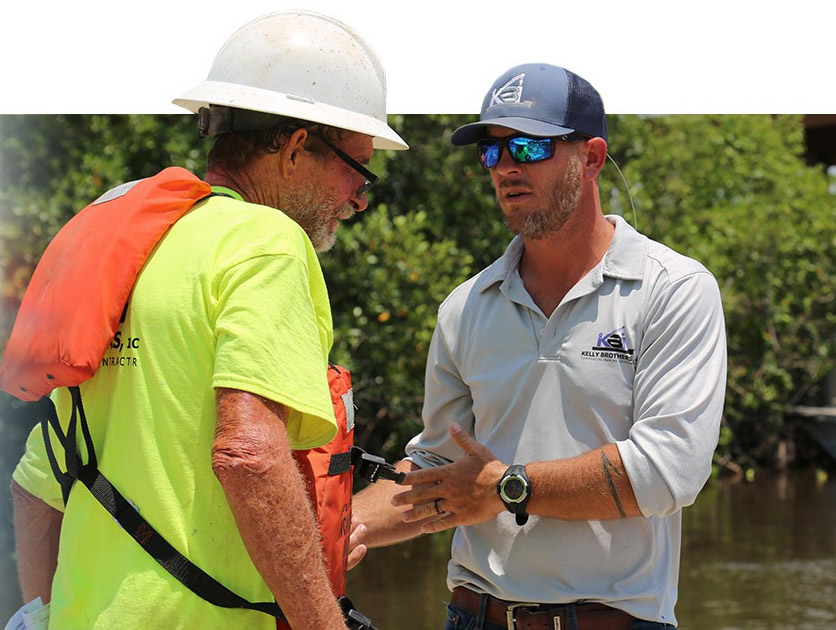 Prioritizing Your Time
and Your Budget
We offer the expertise you need to complete your project on time and within the agreed upon budget. Our business approach is simple; help our clients achieve their goals, for the best value, on-time, while delivering the highest quality craftsmanship. Kelly Brothers is not just another company nor is your project just another job to Dane and Travis, their work is the family's namesake. They are proud of Kelly's Brothers' well-deserved outstanding reputation and are committed to its future success.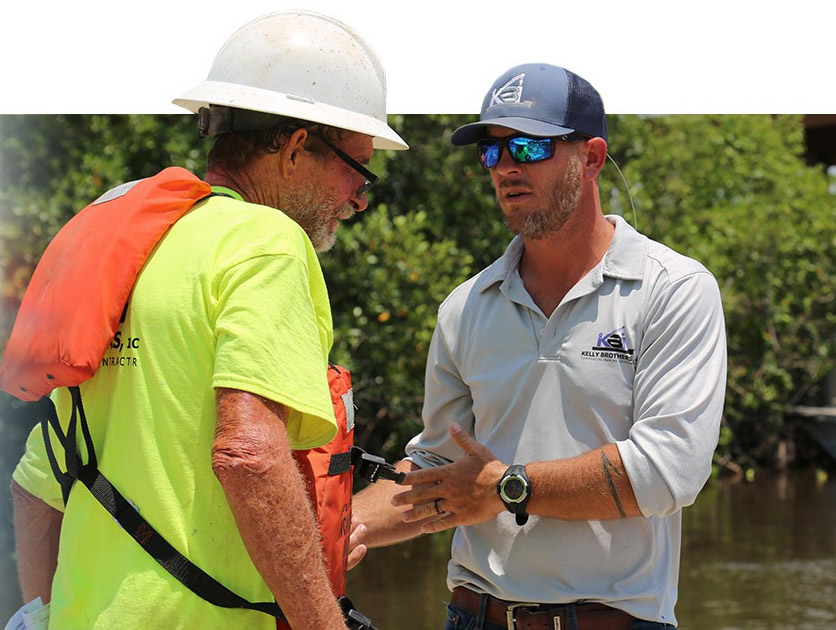 Check Out our Services
Barge and Yard Usage Options at our Beach Yard
KBI's industrial waterfront property offers usage options for both barge and yard time.
Learn More
What our Clients are Saying
Congratulations to the team for a great project. The KBI crew was outstanding. It is rare that a crew completes a dredge project without the need for a punch list at the end.  Thanks to Jake, Travis, and especially to Raul and his crew.
What our Clients are Saying
During construction Kelly Brothers proved their expertise in marine construction by value engineering various components of our multi-faceted project, which resulted in a considerable cost savings to the City of Naples. They have a knowledgeable staff with a strong work ethic and the specialized equipment to deliver a quality product at a competitive price.
What our Clients are Saying
KBI was very cooperative in developing solutions to an unforeseen subsurface condition that occurred during installation of the piling. They negotiated the extra
work compensation fairly, and they proceeded with the work with no delays to the project.
What our Clients are Saying
Kelly Brothers was commissioned to construct a meandering 1,200 lineal foot elevated boardwalk, through our environmentally sensitive wetland. Our goal was to construct an elevated boardwalk and shell paths through this coastal habitat while respecting the mangrove forest, salt marsh, as well as the oak hammock uplands. The chorography technique Kelly Brothers created was truly impressive. As a result, there was no disturbance or destruction to any part of the surrounding area.
What our Clients are Saying
Kelly Brother's commitment to customer satisfaction, quality work, and on budget performance was proven at every level and every project. The result of our working together has been building one of the area's premier marinas and recently garnered National Marina of the Year. We certainly consider their work as an integral part of this achievement!