Commercial Diving, Subaqueous Cable, Pipe and/or Aerial Crossings, Water Control Structures, and Other Opportunities, Custom Work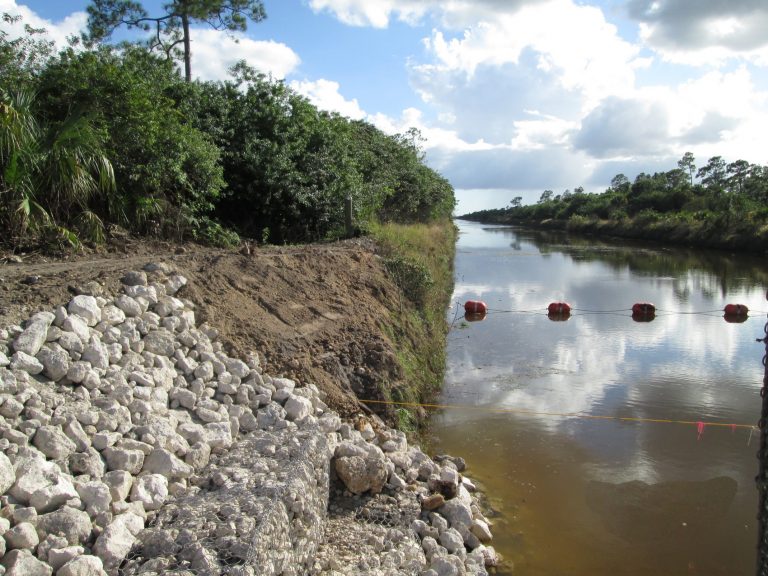 Commercial Diving:
Kelly Brothers, Inc. (KBI) can respond to your diving needs, to include, but not limited to, commercial diving, underwater inspections, underwater demolition and construction, damage assessment, emergency repair, and underwater survey.
Subaqueous Cable, Pipe Crossings, Aerial Crossings:
Whether your project requires piping to be in, near or above the water, KBI will execute the correct solution to fit the sub-surface conditions with minimal environmental impact.
Water Control Structures: 
KBI has constructed various types of water control structures for a number of different applications including; toe walls for scour protection, weirs, bank slope stabilization and maintenance, gabion basket walls, and bank retaining walls. Our clients include various municipalities, counties and the South Florida Water Management District (SFWMD).
Other Opportunities and Custom Work:
KBI is willing to explore opportunities not defined by a specific category. Give us a call and we can talk it over.  Our knowledge and expertise amassed over the years have proven to be invaluable in dealing with the varied and complex aspects of each individual project. In-depth experience, ingenuity, and resourcefulness are abilities KBI will bring to the discussion and demonstrate in the execution of the work. We have invested in property, plant, and equipment to further enhance our abilities to deliver a topnotch quality solutions. We have an extensive collection of equipment, vessels and barges, tools, and expertise at our disposal and we are ready to start work!