Conserving & Developing Aquatic Environments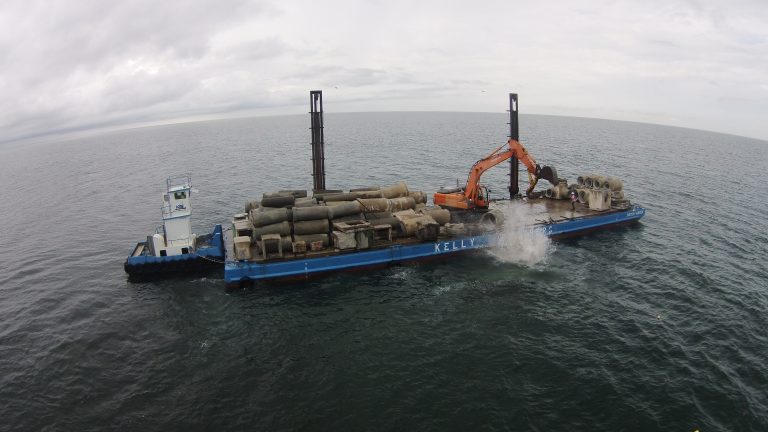 At KBI, we use a variety of locally sourced, natural or man made materials and then load, transport and deploy the artificial reefs. Our precise and strategic placement of the reef is paramount to create an optimal environment to draw and shelter marine life.
Working With Mother Nature
When we construct artificial reefs, we build and deploy the reef according to design, and let Mother Nature colonize and form it naturally.