Right Equipment, Experienced Crew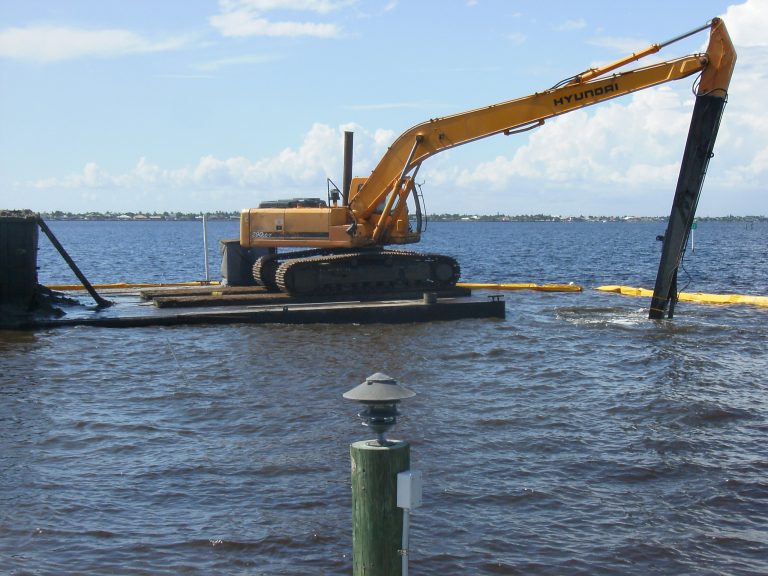 Whether the project requires waterway maintenance or a change in waterway depth, creating or reconfiguring waterways, or affording shoreline access for a private project, KBI has the portability and versatility for your dredging needs.  A sturdy fleet of equipment is used as well as a dedicated onsite personnel enables us to provide safe and responsible mechanical dredging solutions.
SAFETY AND ENVIRONMENTALLY CONSCIOUS
We approach each dredging project with the same safety and environmentally conscious work plan and commitment to excellence that has made KBI a leader in marine construction projects.  If executed properly, dredging can yield positive environmental results that allow your project's completion without harming water quality conditions. Spoils are disposed of properly.